Vehicle Wraps
We are a premier vehicle wrap and custom wrap design shop located in Fort Worth, TX, offering services to car owners and businesses anywhere in the DFW Metroplex or surrounding areas! See what "Driving Mobile Marketing" can do for you. Call Metroplex Wraps, and ask us about vehicle wraps in Fort Worth, TX 817-997-4431 If you are located anywhere near the Metroplex, we can help.
Our shop is a 5000 sq. ft. race shop environment that is insured, alarmed, monitored, very clean and climate-controlled. You can relax with confidence knowing that your car, truck, trailer, van or boat is safe and secure. At Metroplex Wraps our standards are very high and we use only the best Avery and 3M materials and films available. All of our custom-designed printing is done utilizing state-of-the-art  HP Latex printers. Our print quality is in high-definition and always laminated to protect the printed surface. We approach every project like it is our own and want to build a strong professional relationship with every client!
Our custom-designed vehicle wraps are among the most eye-catching methods for upgrading the aesthetics of your vehicle as well as branding your products & services. If you want to expand your brand awareness, take advantage of the most effective form of advertising possible for your business! Call Metroplex Wraps at 817-997-4431
Materials
Our premium films allow us to offer you the highest print quality and color dynamics available. Let our design team work with you one-on-one to achieve the perfect marketing vision for your products and services. We are committed to excellence and do not outsource any part of our process. We offer a wide range of design, print and installation services for all types of vehicles, as well as boats, trailers, wall murals, storefronts and logo design.
Boats
Cars
RV's and ATV's
Trailers
Trucks
Vans
Increase Business
With an advertisement wrap, your fleet will shine above the rest! Let the people in your area see your services and impress them with your professionalism. An eye-catching vehicle wrap serves as an excellent attention-grabber while effectively advertising your business. "Driving Mobile Marketing!" means bringing your message with you whenever and wherever you may travel! An effectively designed vehicle by Metroplex Wraps will achieve between 70,000 to 100,000 impressions a day!
If you are a franchisee, we will ensure your pre-approved graphics are up to franchise standards. Our professional graphic design team is experienced in creating visually captivating advertisements that will promote your business wherever you go!
Commercial Wraps
Branding
With an effectively designed vehicle wrap your vehicle becomes a mobile billboard. This creates multiple thousands of opportunities every day for potential clients to see your products and services. A car wrap is a lasting, versatile form of advertising that remains one of the most cost-effective methods of getting your name out there.
Our process is simple and efficient. You will work directly with one of our designers that will listen to your vision, suggest effective marketing strategies and show you how it all comes together on photos of your actual vehicle in full color. We do not limit your color choices or the number of changes it takes to make it exactly the way you want it! Our professional graphic design team is experienced in creating visually captivating advertisements that will promote your business wherever you go!
Located in Fort Worth, TX, we are happy to provide commercial vehicle wraps to businesses and franchises to the entire DFW Metroplex & all surrounding areas!  
We are a reliable, trustworthy company with proven experience and unique techniques that allow us to remain one of the best in the business. Our team of graphic designers and installers are experienced in wrapping a wide variety of vehicles, boats, and trailers. We will be happy to help you advertise your business whether on land, in the air, or on the water. If you're interested in commercial vehicle wraps in Fort Worth, TX, give Metroplex Wraps a call today! 817-997-4431
Custom Wraps
Lasting Effect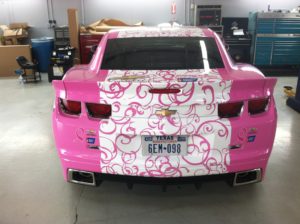 Our custom wraps give your vehicle a unique design that will demand attention on the road. Our wraps will last for years to come, and protect the paint from harmful UV rays, dirt, and small debris. We work closely with you through each step of the process to ensure you're completely satisfied with the end result.
Our design team can provide you with a complete custom design on actual photos of your vehicle to show you exactly how the finished product will look! No guesswork here as we want your complete approval with confidence before we ever go to print.
The key to ensuring an impressive, long-lasting vehicle wrap is a proper installation. By paying close attention and being meticulous in our application of each section, we can ensure the entire vehicle is properly aligned and the graphics are displayed as they should be. Our installation procedures guarantee exacting execution and we treat each vehicle as if it were our own!
We offer the following custom vehicle wraps materials and finishes:
Boat Wraps We are able to transform your boat and customize it the way you want!
Car Wraps Whether you want different textures, stripes, colors, or decals, Metroplex Wraps can do it!
RV and ATV Wraps Let Metroplex Wraps customize your RV or ATV to a look that suits you and your RV or ATV!
We are happy to offer custom car wraps and custom vehicle wraps in Fort Worth, TX. Feel free to call us today or stop by and see for yourself the difference Metroplex Wraps can make! 817-997-4431
Vehicle Wrap Materials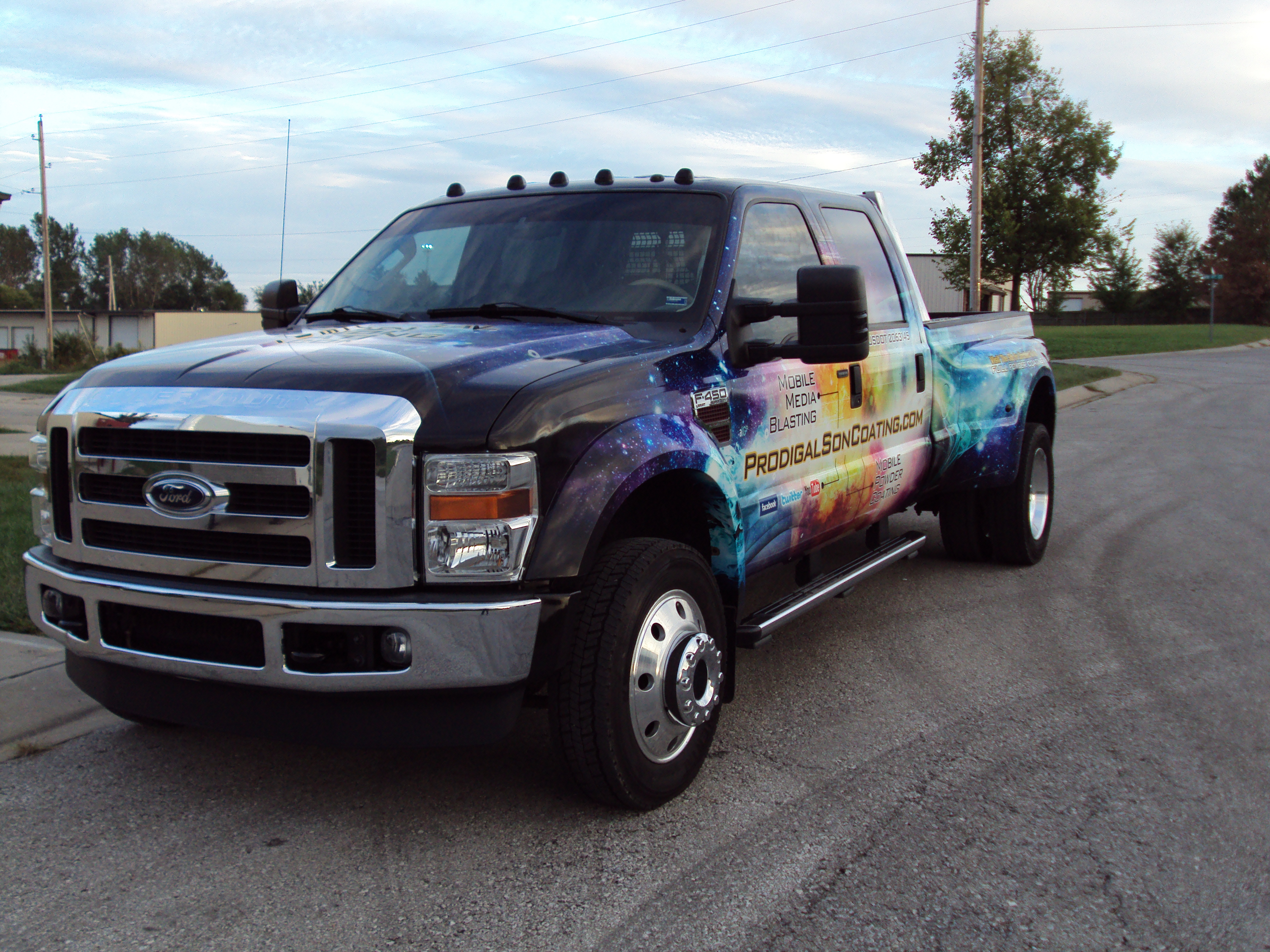 Our experienced graphic design team uses the latest technology available while our print department utilizes state-of-the-art large HD printers and premium vinyl to ensure the highest quality vehicle wraps available. We have the flexibility needed to work on large or small projects and we will work closely with you to ensure you are completely happy with the final product.
We use the following high-quality materials from top brands in the industry: