Here is the YouTube  video showing the completed wrap for this awesome truck!
Music by: BULLITT "The Motion"
As promised, this monster truck wrap was just completed for Mike Walsh. Mike is with Rednecks for Paychecks and this is his new Mud Hoe II monster truck. Mike chose Metroplex Wraps to create a total makeover for his monster truck wrap and our team delivered! We incorporated all of the elements that were important to Mike and our design department brought his vision to life! Mike's main sponsor is Trinity Ordinance and these boys mean business! The Fort Worth Trinity Ordinance gun store offers a wide range of firearms. Anything from small concealed carry pistols to the most powerful rifles. Our gun sales include trusted brands of guns such as Glock, Smith and Wesson, Taurus, Sturm Ruger, Springfield Armory, Remington, Mossberg, Diamondback, and many others. We're honored to have been voted one of the best gun dealers in the DFW Metroplex for our selection. If you want to see this new truck wrap and this truck in action don't miss the Fall Mudcrawl that runs from September 29th thru October 2nd in Saint Jo, Texas celebrating 5 years of mud, rocks, music and fun! There will be live music by popular local, regional, and national acts. You can pull your ATV's and UTV's right up to the concert area and have a Redneck Tail Gate Party with first class live entertainment! It doesn't get any better than that! Watch the concert Redneck style! If you love mud, you're gonna love RWP! Come race with the pros, or get in on the action in one of our seven mud pits. Everyone loves the action and excitement that comes with the mud pits!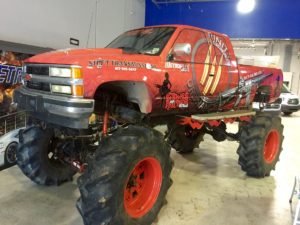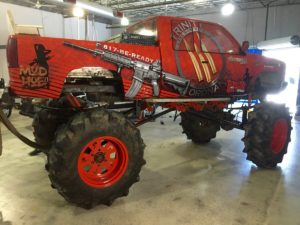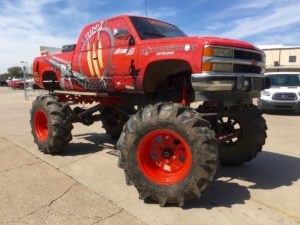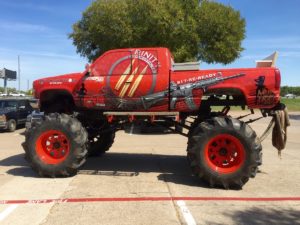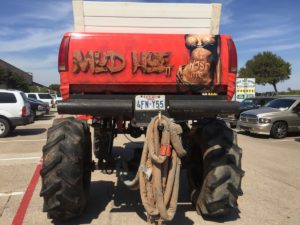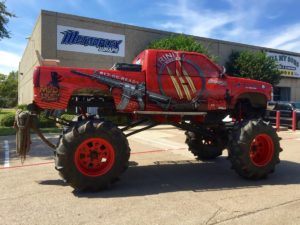 Call Metroplex Wraps for your next Truck Wrap  today at 817.997.4431 or Come See us! We are centrally located at 2161 E. Loop 820 N. in Fort Worth, Texas 76118 next door to Texas Master Craft Boats!